Joint Verification and Validation (V&V)
Michael Segev I 19.03.2023
Design Verification and Validation (V&V) are independent procedures that are utilized in conjunction to ensure that a product meets its specification requirements and fulfills its intended purpose.
 Design Verification ensures that a product meets the design specification. In the development phase, verification procedures include performing special tests, models, analysis, or simulating product performances.
Design Validation ensures that the product meets the intended use in the field (Hospitals, Medical centers, etc.). Design Validation involves human factor engineering studies, clinical experiments, or literature review.
Essential steps in product development process for V&V: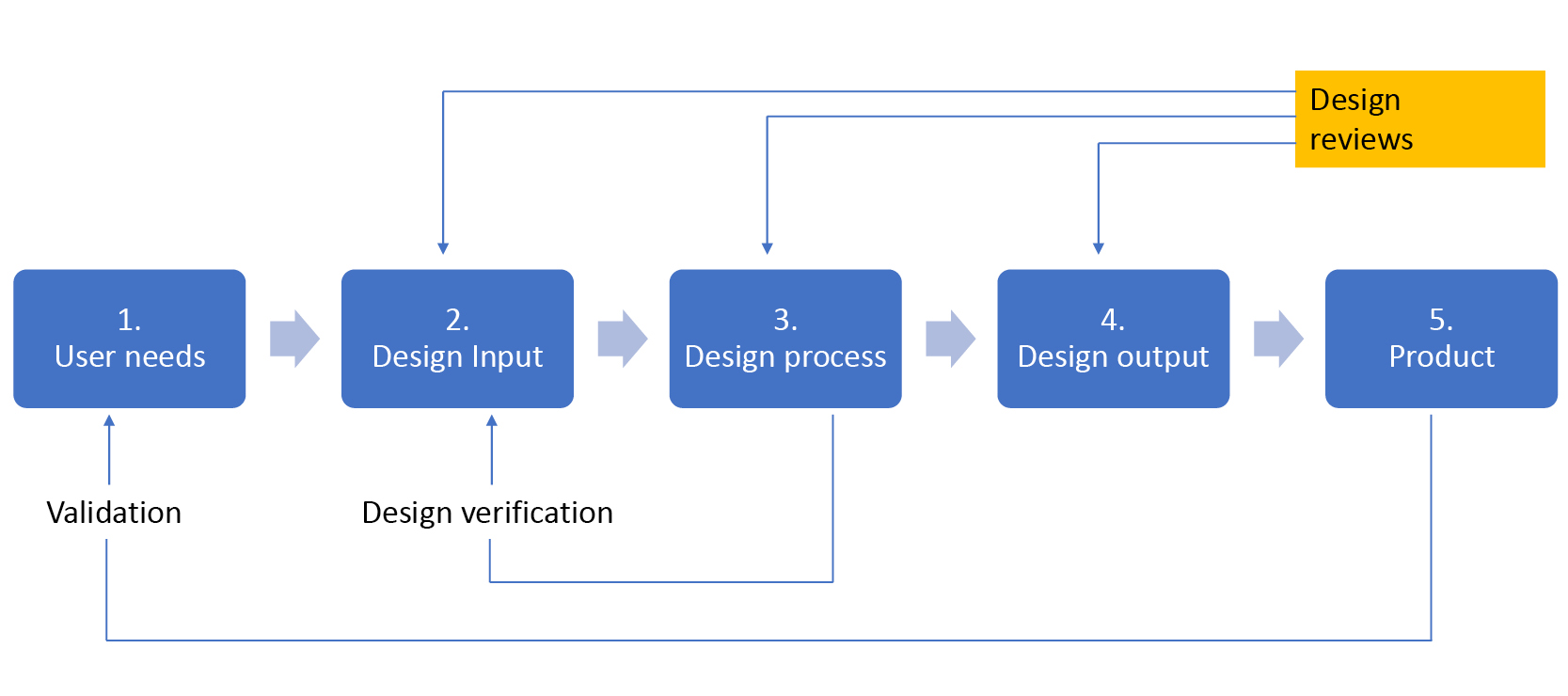 Process Validation demonstrates with a high degree of assurance that the process can create products that can be consistently manufactured while meeting predetermined specifications within stated parameters. Process Validation will include IQ, OQ, and PQ to qualify the production process.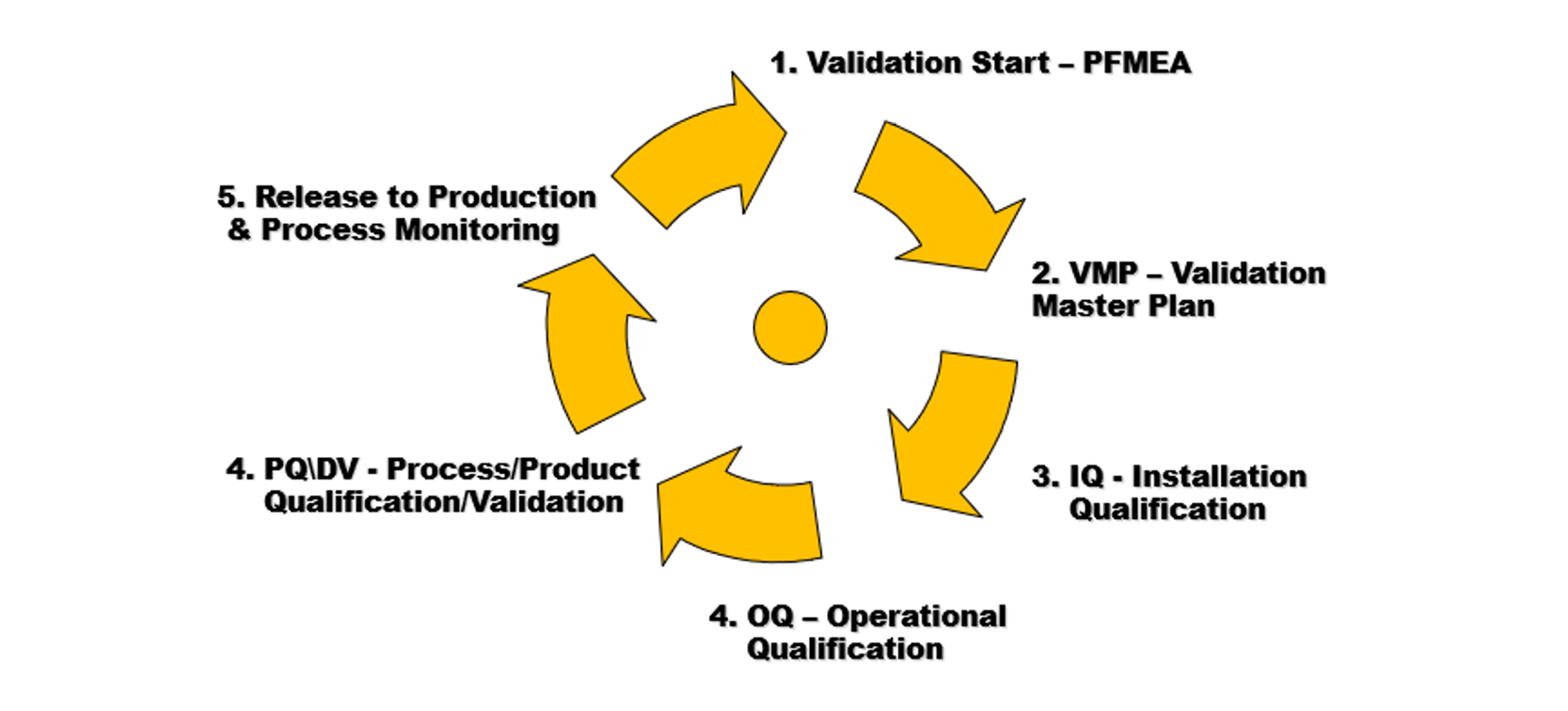 Design V&V and Process Validation stage, as part of the Product development stage

As an OEM manufacturer, Elcam performs the Design Verification and Process Validation. Elcam carries out Design Validation when developing a new product that involves a change in the intended use. This process includes coordinating with the customer, depending on whether the new product is a combination product, part of a customer's product, or the final product.
Joint V&V Program
Verification and validation during the implementation or transfer of components and products from development to production can be particularly challenging in terms of time and effort, especially for companies dealing with resource constraints, meeting regulatory requirements and maintaining their core capabilities.
A mutual V&V Integration program that includes inputs and cooperation of both the component manufacturer and the medical device company, will alleviate the workload of the medical device provider. This program can significantly accelerate the approval process and time to market of the end product, in addition to saving significant resources for the medical provider.
It is believed, backed by extensive experience and evidence, that adopting a collaborative model of mutual V&V for introducing a new component (e.g., stopcock, luer connector, drip chamber) into a medical device or medical set, will result in better process efficiency, eventually translating into cost and time savings for both sides. This will facilitate collaboration which creates synergic value, minimizes variability in the process, and meets critical quality requirements with the least amount of time, resources, and costs used.
The Joint V&V service program provided by Elcam serves to streamline the V&V process of integrating a new component into a medical device or a set. This service focuses on building a single mutual V&V plan instead of two separate plans to utilize resources most efficiently.
Joint V&V Program includes the following package, or partial package, as required specifically in each case:
CRD/MRD (Customer Requirement Document/ Marketing requirement Document)
Product specification accordingly
DFMEA, UFMEA
PDR, DDR's and CDR
Verification test report
Shipment test report, Biocompatibility test report, Sterilization validation, and other documents required for CE, MDR, or FDA submission
Production line design, process flow chart
PFMEA, VMP (Validation Master Plan)
IQ, OQ and PQ reports
DHFs and DMRs and additional information involved with the customers' needs
In conclusion, Elcam's joint V&V service is a uniquely managed V&V process that enables the medical device manufacturer to save crucial time and money when approving a new product or replacing medical components in combination with customers' products.
In addition, utilizing this service can aid in obtaining regulatory approval for the product. Therefore, it is advisable to consider utilizing and enhancing the V&V service when selecting components and suppliers. The value you get is the peace of mind that comes from having greater transparency and assurance in the V&V processes and quality standards.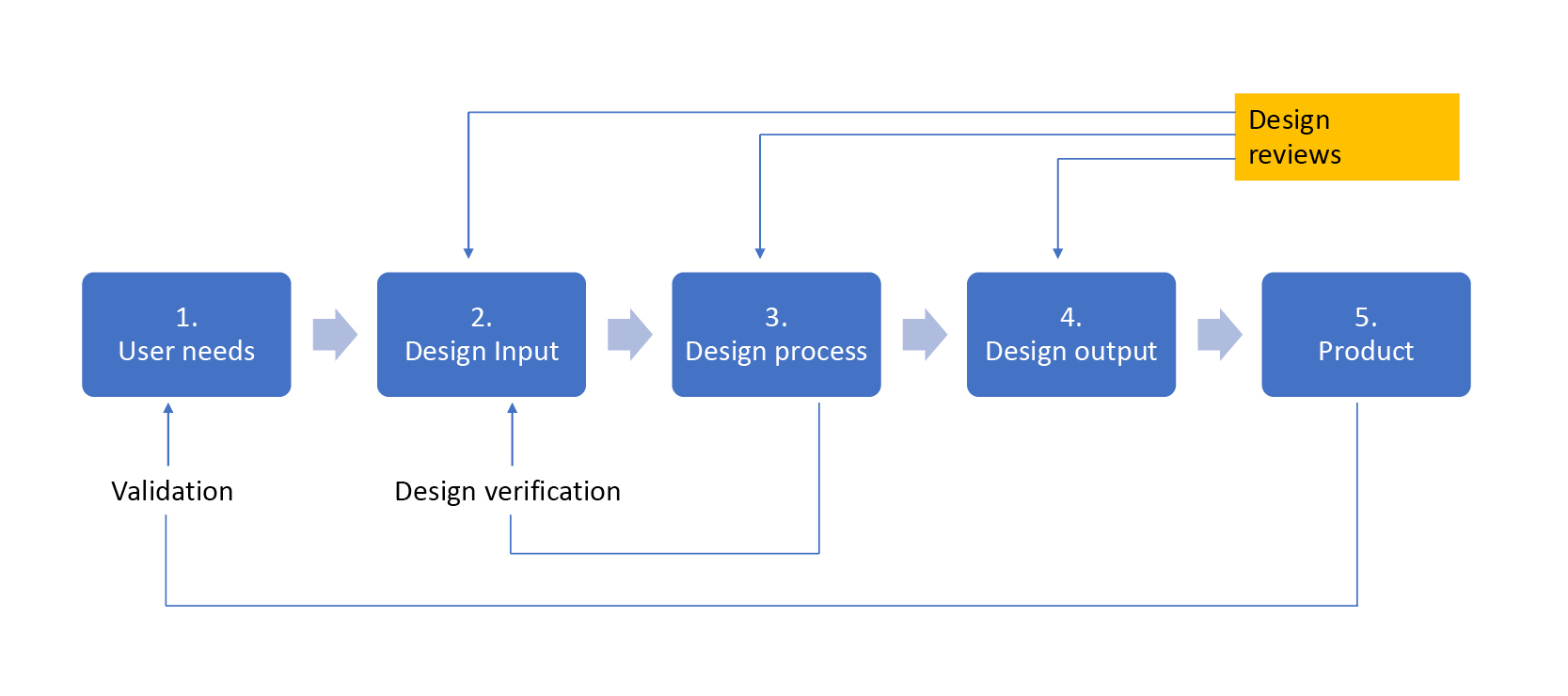 Essential steps in product development process for V&V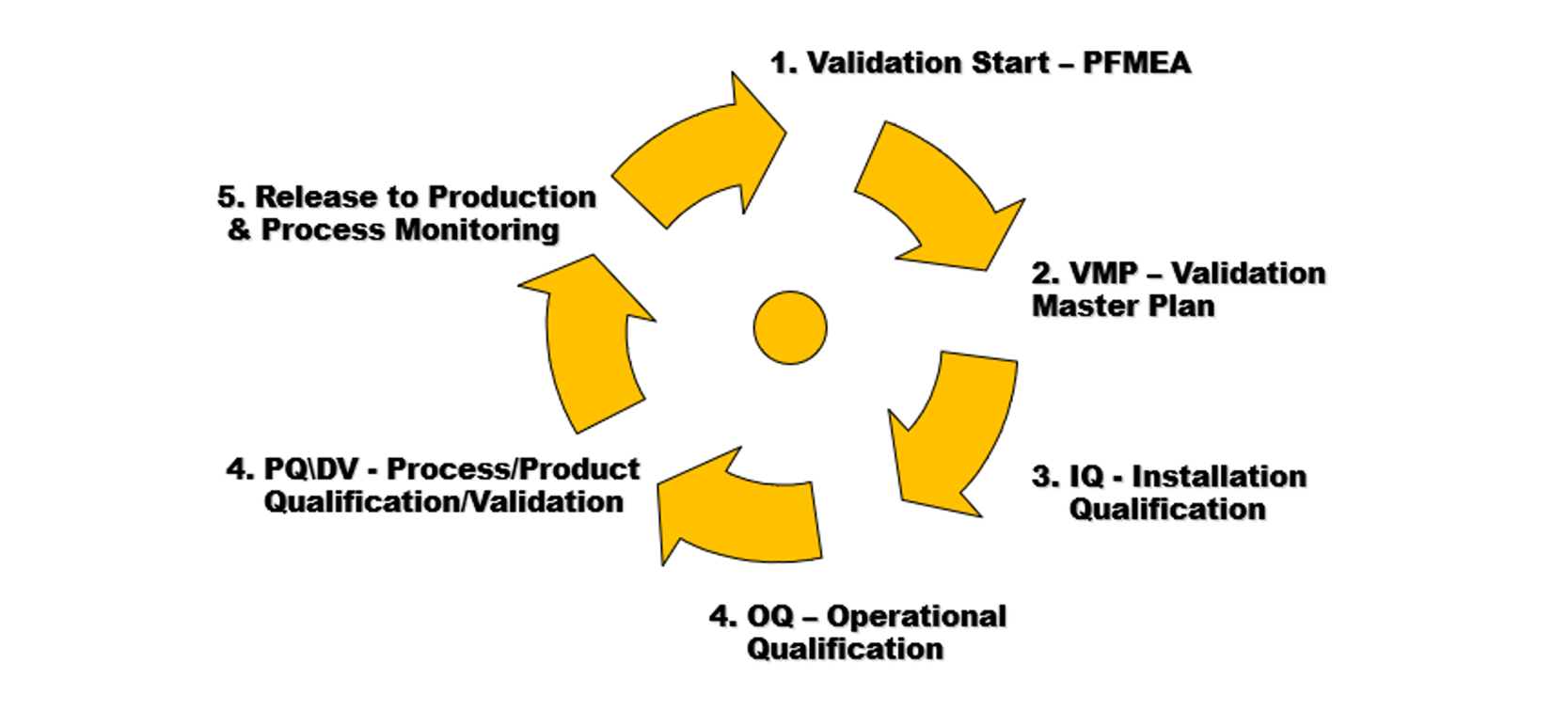 Process Validation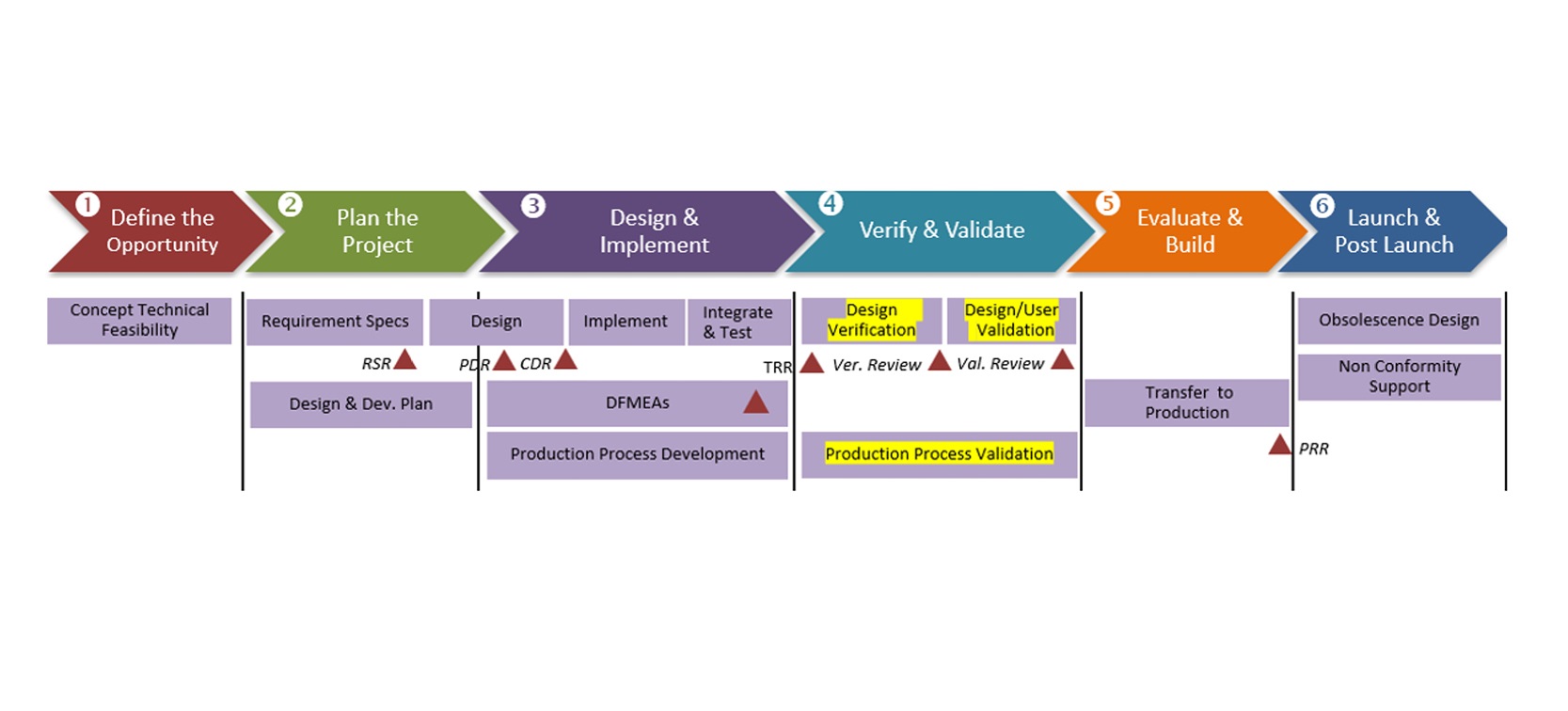 Design V&V and Process Validation stage, as part of the Product development stage